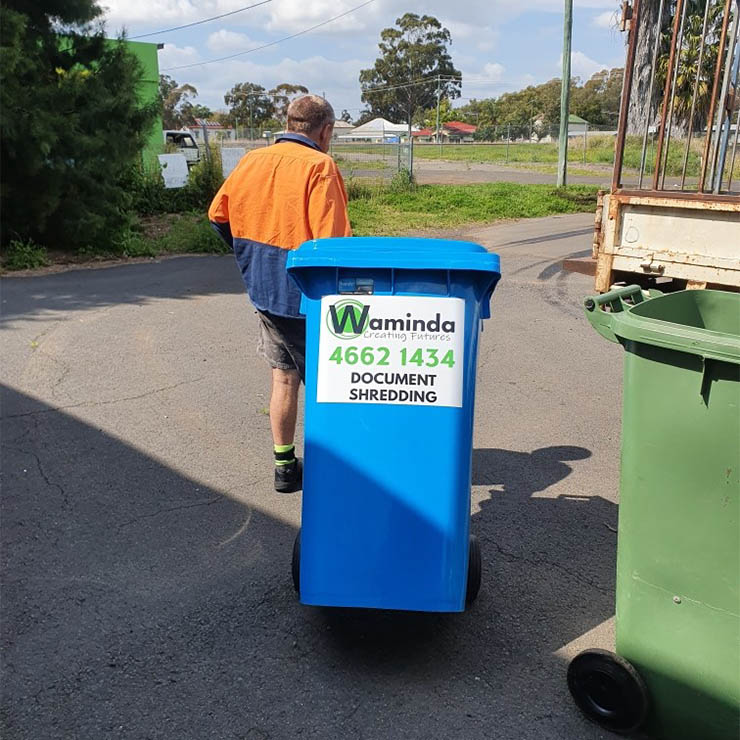 Dispose of your documents securely with Waminda Shredding
Confidential Shredding & Document Disposal
Waminda Shredding provides easy and secure document shredding solutions for disposing of your personal and business confidential records and documents. With 27 years worth of experience, Waminda Shredding is a trusted service, which also supports the employment of those with disabilities.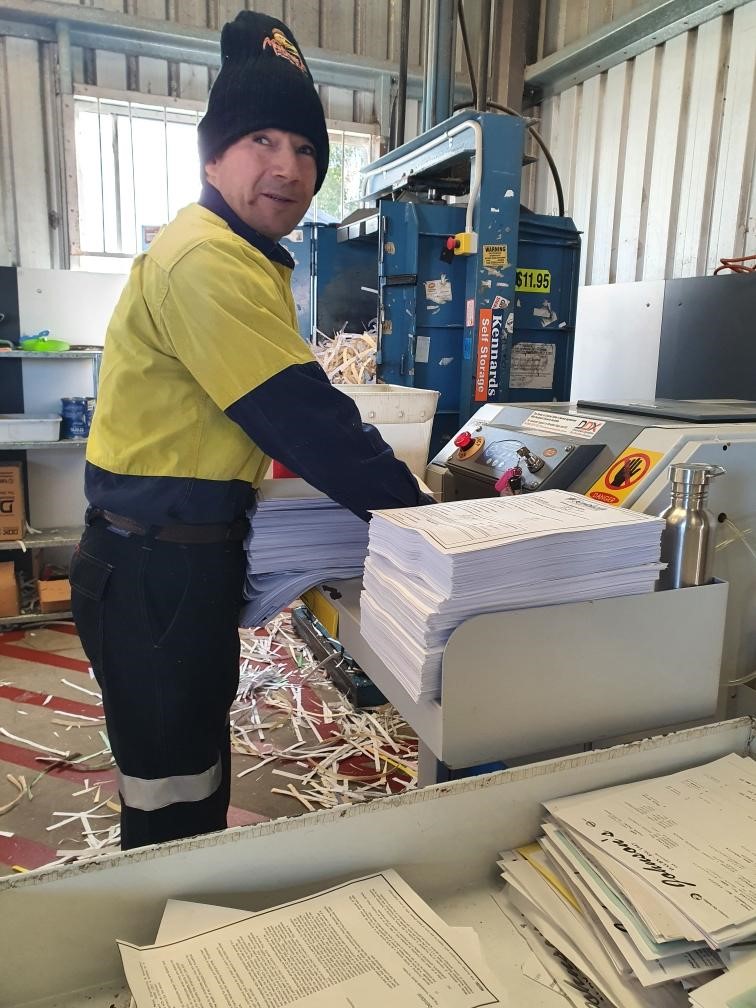 Meet Ross
"I started working at Waminda's recycling shed 28 years ago in 1992. I was attending Waminda when they asked if I would like to work in the recycling shed, when they were first starting it.
When the recycling shed started, I was doing volunteer work 5 days a week, I enjoyed having morning tea and having a laugh at break times.
How our recycling shed began was staff would visit different businesses that had requested for their cardboard to be collected. After a few months, we started collecting paper to shred with a loan shredder from Toowoomba until Waminda purchased their own shredder."
"I enjoy helping the environment by breaking down and reusing paper. I enjoy being at work as it gets me out into the community with other workers and staff."

"Working in the recycling shed is not just a job to me. I intend on working in the recycling shed until I physically can no longer. Bring on another 28-years."